Business Development
Innovation, Efficacy and Safety are key factors in developing exceptional medicine! For Golden Biotech, this is our key mission for our lead compound, Antroquinonol. Golden Biotech have been developing Antroquinonol for more than two decades with unrelenting focus on completing key pre-clinical and clinical studies for diseases with High Unmet Medical Needs. Antroquinonol have completed a number of Phase 1 and/or Phase 2 studies in Oncology and Infectious Diseases. It is our ambition to transform the lives of patients positively and we seek to work with strategic partners for this journey.
GBC is planning to conduct Phase 3 Clinical Trials in selected key indications to complete the relevant clinical milestones. The final goal is to submit a New Drug Application (NDA) for a Marketing Approval from the FDA.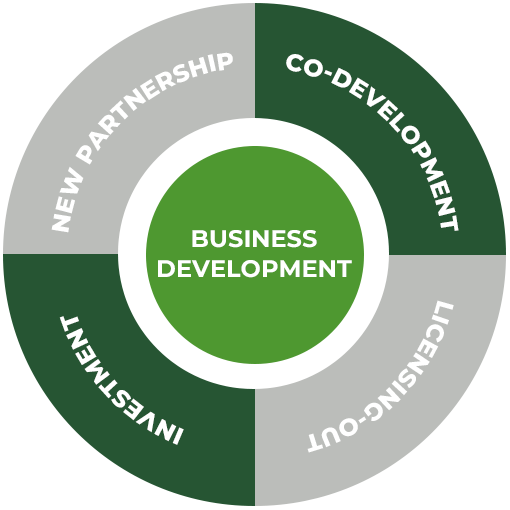 Partnership with GBC
GBC is looking to accelerate the development of Antroquinonol thru Strategic Partnership. GBC is seeking like-minded and committed partners who will share our mission to deliver life-changing treatment that will positively impact patients' lives. GBC welcomes enquiries and discussion from potential partners. Please reach out to us at the below contact.
Business Development Team
bd@goldenbiotech.com