Antroquinonol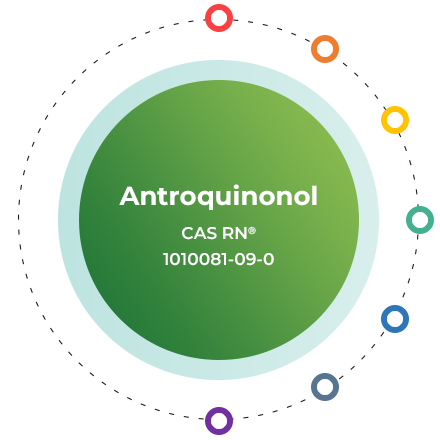 Small Molecule (NCE)
Oral Administration Route
Proof of Safety and Efficacy in Three Phase I/II Clinical Trials for AML, NSCLC and COVID
IP Protection - Compound, Indications, Manufacturing
What is Antroquinonol?
Antroquinonol is a small molecule NCE with demonstrated activities both in-vivo and in-vitro against a number of malignancies, infectious diseases and neuro-degenerative diseases.
Antroquinonol is also an oral compound that have been proven to be both efficacious and safe in a number of Phase 1 and Phase 2 studies. Currently this compound have completed studies in Acute Myeloid Leukemia, Non-Small Cell Lung Cancer, COVID-19, Hepatitis B and others with good clinical efficacy. There are an estimated 398 patients who have completed clinical studies without any severe adverse events recorded.
For further information, please visit here.